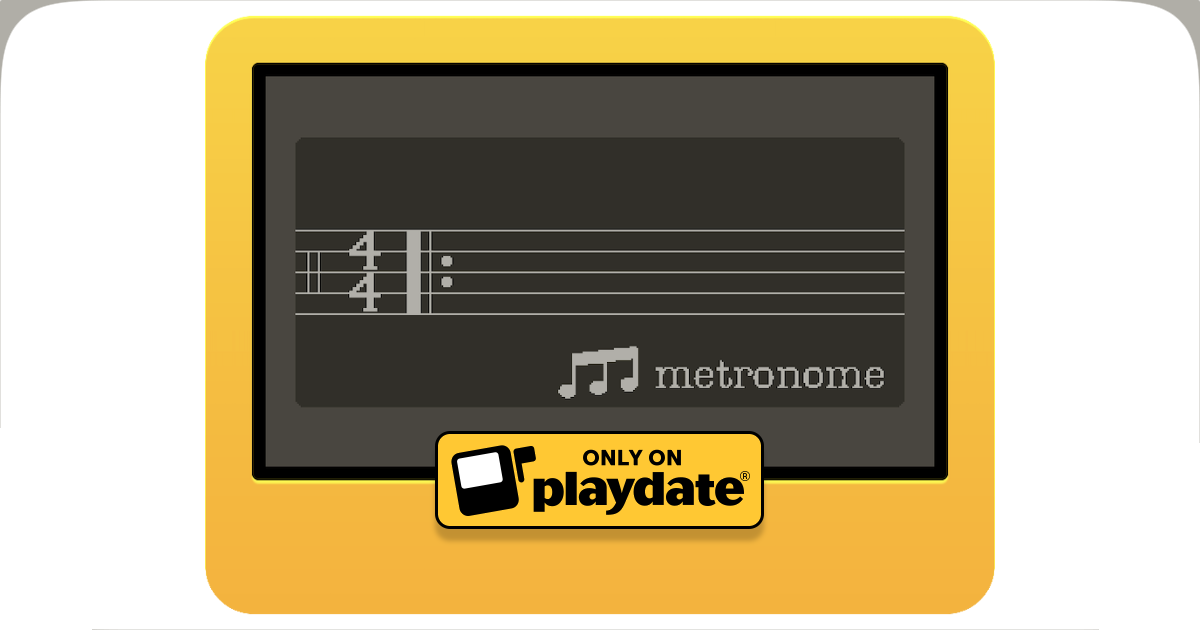 Metronome for Playdate
A downloadable Playdate toy
Metronome for Playdate
Are you a musician in need of an excuse to involve your Playdate with your practice routine? Good news! Now you can employ your delightful yellow handheld with a crank as a metronome in addition to playing super-fun games.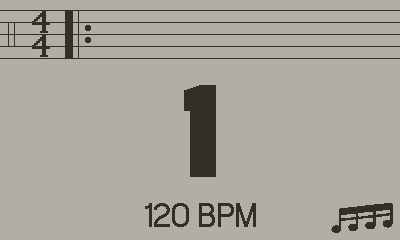 Features
The app supports a minimum BPM of 50, and a maximum BPM of 180. The last BPM you used is stored for later, as well as all of the other various settings. It will invert the screen on the one-count, unless the Reduce Flashing accessibility option is enabled.
Time Signatures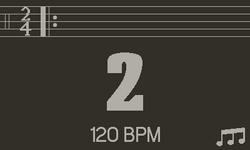 Common time signatures like 4/4 and 3/4 are supported, as well as some odd ones. These are available in the System Menu next to the time option.
Subdivisions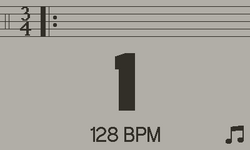 The following subdivisions (where applicable to the time signature) are included, and can be set in the System Menu via the subdiv option.
Quarter Notes
Eighth Notes
Triplets
Sixteenth Notes
Sounds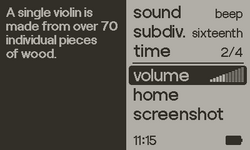 Several different sounds are available for use as the click-track - click, snap, cowbell and beep - and can be changed via the System Menu with the sound option.
The Pause screen will also display a random and occasionally dubious fun fact about music from its vast data set of literally tens of unverified claims, all aggregated via a Google search that I followed all the way to the eighth page of results. I'm not sure anyone else in the world has ever gone that deep.
Controls
Turn The Crank clockwise to increase the beats-per-minute by 10, and counter-clockwise to decrease the beats-per-minute by 10.
Press up on the D-Pad to increase the beats-per-minute by one, and down to decrease the beats-per-minute by one.
The A Button starts and stops the metronome.
How to Install the App
Not sure how to sideload apps onto your Playdate? Panic has you covered with easy to follow instructions. Or check out this great how-to video that @Ledbetter created.
Questions? Comments?
Missing a time signature you use? Need a funky shuffle option as a subdivision?
Leave a comment here, or contact us at scenicroutegames@gmail.com
Download
Click download now to get access to the following files:
Metronome-v1.0.0.pdx.zip
162 kB